Aero E6-B Flight Computer
Click image for larger view
Takeoff Distance / Rate of Climb Computer is included with the E6-B.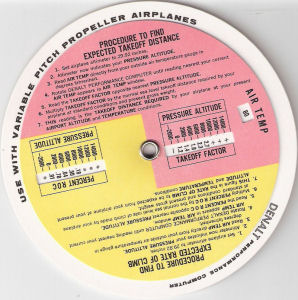 Click image for larger view

Pocket-sized brushed-aluminum aviation computer features high and low speed wind correction slide and high-speed compressibility table.

Vinyl case and instruction booklet included.

This pocket-sized E6-B is a full function aviation computer, that performs all the standard manual flight computer functions, and it fits in a shirt pocket.

Measures 6¼ x 3¼ inches.
Used - Very Good Condition.
Very Nice item from Rogers Attic
Price: $9.95 + Shipping and Handling
Item number: E6B1

Combine Selection's and save on shipping!